Are you looking for Bathroom Fitters in Lutterworth?
Creative Design Bathrooms work across the area of Warwickshire and Leicestershire. We offer a full service from an initial free quotation to the full fitting of your bathroom. Our family-friendly team will look after you from start to finish.
Below is a fully fitted bathroom completed in Lutterworth, along with a review from the customer.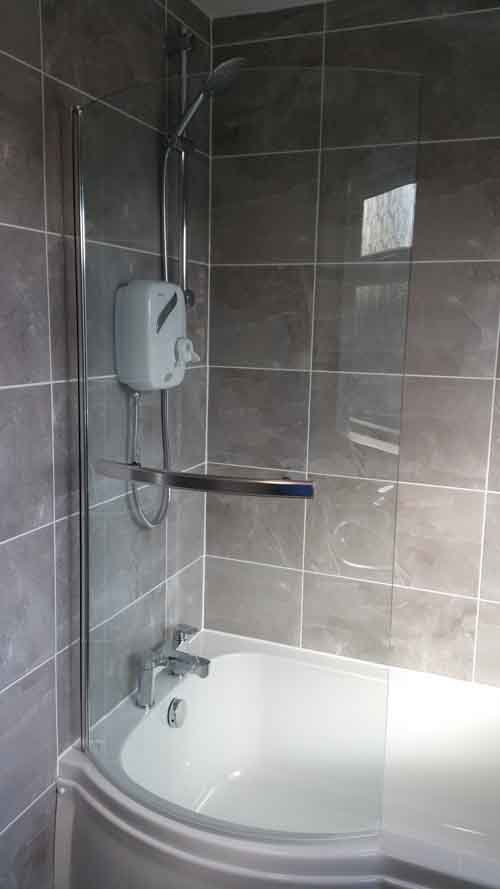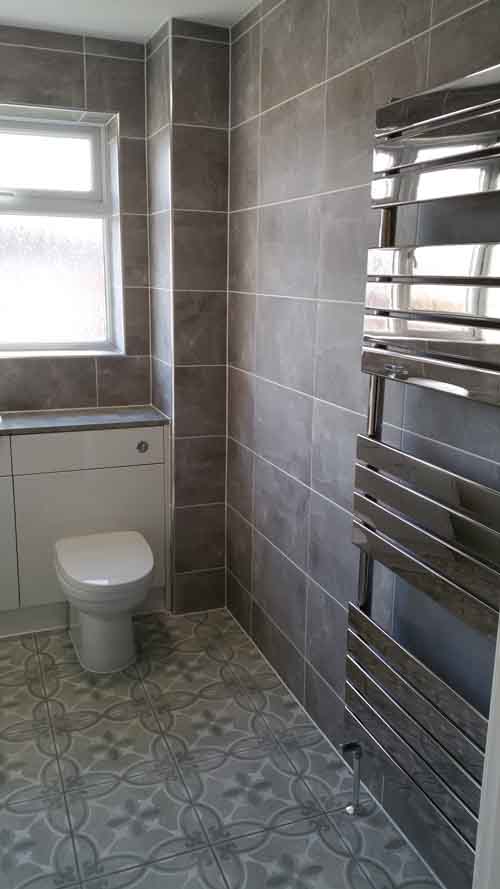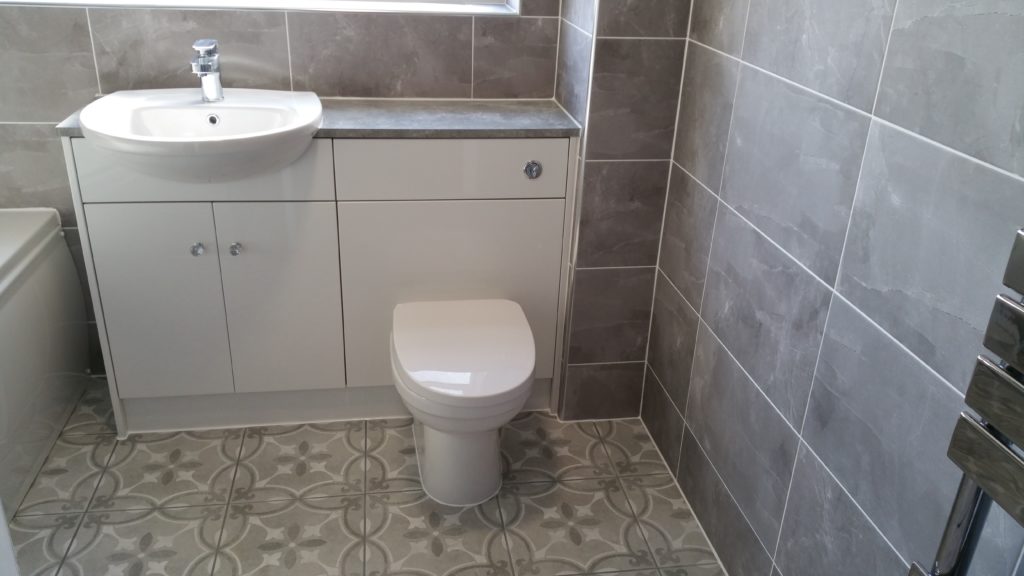 Bathroom Fitters Lutterworth Review
Nick, Scott and Calum.
Well, what can we say? Thank you, thank you, thank you; although that doesn't quite seem enough. From first making contact to finishing our dream bathroom, you guys were amazing!
We're so glad that we stumbled upon your website and took a chance. Nick, your easy-going, approachable and honest manner towards your work is what made us choose your company in the first instance. Nothing seemed like too much to ask (or a silly question) you even gave us advice on a garage conversion (which we decided against in the end!) and having a very old fuse box replaced, which we also got done through your company. I think before you had even left our house we had decided we were going to ask you to complete our bathroom.
Contacting and communication with you was nice and easy, and replies to email were answered swiftly. Once we were booked in you showed us our options for tiling, suites etc and again, gave your honest opinion, saving us money on buying a new shower as it turned out the one we had was pretty decent!
There have been times in the past where we've had people come into our home to complete work and hardly utter a word, ignore the children and not communicate as the job is going on! Well, not you three! It was a pleasure having all of you here for the week, all three of you have great personalities, which made the whole situation a lot easier on our 2 children, you all made an effort to talk to them and make them and us feel comfortable, which went above and beyond! I have to admit the house felt strangely quiet when you guys had finished!! You all made it feel that nothing was too much trouble and went the extra mile when we had issues with our electrics, we can't thank you enough. Mustn't forget your tiler, Ali, who in the space of 1 day tiled the whole bathroom; walls and floor! It looks stunning.
We honestly couldn't be happier with the finished outcome, it has now become my favourite room in the house! We definitely won't hesitate to contact you guys again if/when we have more work completed. I'll make sure to stock up on chocolate hobnobs!
Thanks again,
Sam and Gary W – Lutterworth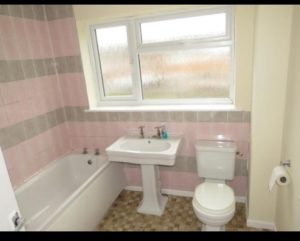 This is the bathroom in Lutterworth before we started work.
Full details of all our services can be found on our home page. Please contact us for your free quotation. Contact us